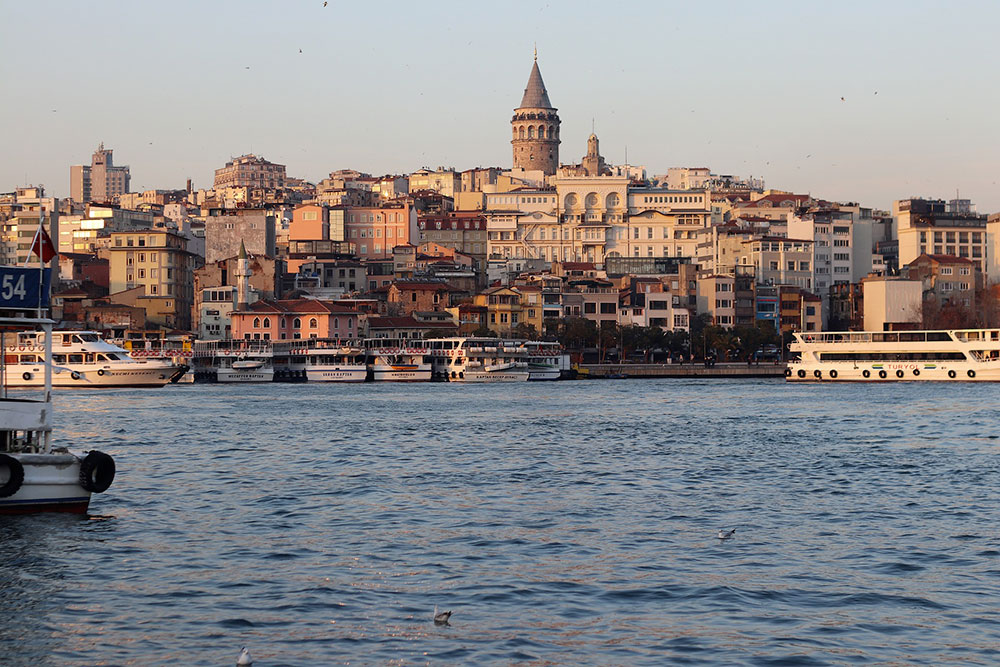 Visiting Turkey is the assurance of a change of scenery. This country straddling the West and the East is a clever mix of the multiple cultures that have shaped its identity. Indeed, Turkey is a mix of Ottoman, Byzantine, Roman, Greek and Persian culture.
Visiting Turkey is to visit a very hospitable country, in which visitors are always very well received. Tourism has become one of Turkey's major development areas. The richness of its heritage, its history and the beauty of its landscapes make Turkey a more and more appreciated tourist destination.
Its geographical position is an undeniable asset to attract the most demanding tourists. Turkey is indeed bathed by the sea of Marmara, the Aegean to the west, and by the Mediterranean to the south while it is bordered by the Black Sea, on the northern side. It gives the country a continental climate, with mild winters in the coastal regions and hot and dry summers.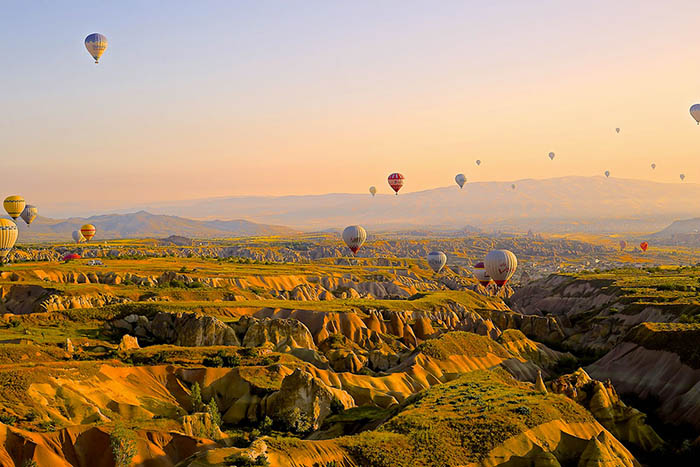 The best season to visit Turkey
The best seasons to visit Turkey are spring and autumn. In winter, you can enjoy many ski resorts, including those of Anatolia. Turkey even has an all year round snow-covered mountain in the city of Kayseri-Erciyes.
Impossible to visit Turkey without appreciating its gastronomy. Whatever the time of your trip, you will not miss a tasting of the famous Döner Kebab or a delicious Circassian chicken, traditionally accompanied by rice or bulgur. Baklava Turkish pastries, Turkish delight or sutlac are world famous and are available in all restaurants in Turkey.
With thousands of kilometers of coastline, Turkey offers beautiful beaches. Thus, the most beautiful beaches of the country are located in the vicinity of Cesme on the Aegean Sea. Not surprisingly, the Aegean and Mediterranean coasts are home to the best seaside resorts of the country. Notably, the cities of Izmir and Antalya offer year round pleasant and pleasant temperatures ideal for recharging batteries.
Istanbul, a mesmerizing city
Impossible to visit without talking about its largest city: Istanbul. Contrary to what many people think Istanbul is not the capital of Turkey. Indeed, although Ankara is the capital of Turkey, Istanbul is much more fascinating. Its unique architecture is striking with other major Turkish cities.
How not to fall under the charm of the blue mosque, the Mosque of Sulaiman the beautiful or that of Hagia Sophia. For art and archeology lovers, a visit to the Topkapi Palace is a must. Finally, to immerse yourself in Istanbul life, you will inevitably have to make a detour to the Grand Bazaar and its spice market. After strolling through the streets of Istanbul, you can enjoy the famous Turkish bath and hammam.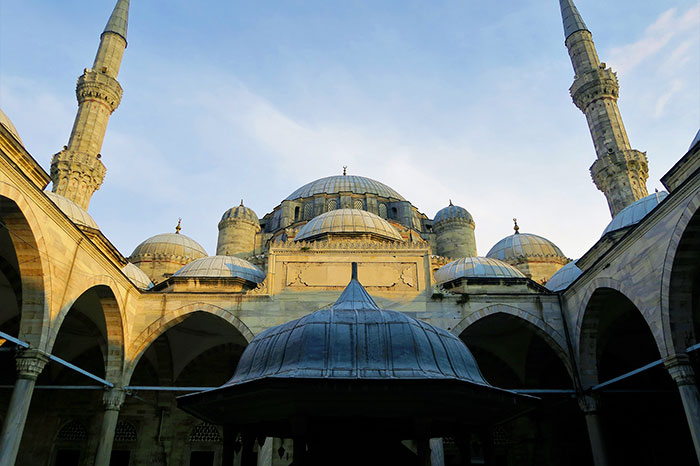 Turkish nature parks
Turkey is also huge and gathers many natural parks. It has no less than thirty natural parks, including the unmissable Olympos National Park, Kus Cenneti National Park, and Dilek National Park. If you are a lover of breathtaking landscapes, you should then the region of Cappadocia. This region is known worldwide for its troglodyte houses and its lunar landscapes.
Turkey is also a popular trekking spot , a real paradise for walkers and hikers. The landscapes offered by its valleys are worth a visit, especially the Goreme Valley, the Ihlara Valley and the Soganli Valley. After a long trek, make a stopover in the city of Pamukkale to take advantage of these hot springs to relax.
E-visa application for Turkey
Now that you know more about how to visit Turkey, remember that it is necessary to obtain an electronic visa to go to Turkey. "E visa tourisme" guides you in your steps to get your Turkish electronic visa. The travel authorization, E-Visa Turkish allows a stay of up to 90 days, whether for a tourist trip, or a business trip.