Canada Electronic Travel Authorization (eTA)
All visitors to Canada are required to complete an official eTA application and obtain an Electronic Travel Authorization (eTA) for permission to fly to, or transfer between flights at, a Canadian airport. The only exceptions to the Canada eTA rules are travellers who hold a Canadian passport, or those who need a visa to travel to or through Canada.

WHAT IS ETA ?

An eTA is permission to visit Canada; therefore, holding a valid eTA is an entry requirement in the same way as having a valid passport. eTA's are valid for up to five years – though can be issued for shorter periods. Because an eTA is linked to a travellers passport, individuals require a new eTA any time they acquire a new passport.
With a valid eTA, passengers can visit Canada on as many occasions as they wish for short stays, of no more than six months at a time. eTA's are not needed for travel wholly within Canada itself.
ELECTRONIC SYSTEM FOR TRAVEL AUTHORISATION
What do you need
Passport in process of validation

Have a valid email address

Fill in your ESTA application

Have your credit card for payment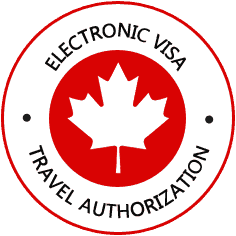 When your e-visa Canada is approved, the validity of the document is for two years
or until when the passport expires whichever of the two options comes first.
Canada eVisa in 4 words
Electronic Visa for Canada

90 days in the country

Validity of 5 years

Online application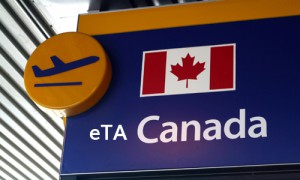 Who needs an eTA to travel to Canada?
Two categories of individuals require an eTA to travel to Canada:
Foreign nationals from Visa Waiver Program countries. When travelling to Canada by air (but not be other means, including cruise ships), individuals who hold a passport from a visa waiver program country will need to apply for an eTA. Lawful permanent residents of the USA (not US citizens) are included in this requirement but must also present their US Green Card at check-in.
Citizens of Brazil, Bulgaria, and Romania. Since 1st May 2017, citizens of these three nations – who would otherwise require a visitor visa to travel to Canada – have, in certain circumstances, been able to apply for an eTA. To take advantage of this scheme, individuals must:

be travelling to Canada by air;
have held a valid Canadian visa within the last ten years, or hold a current US non-immigrant visa; and
be visiting Canada for a short stay of no more than six-months, for business or pleasure travel, travelling on their Brazilian, Bulgarian, or Romanian passport.
Other visa exemption rules apply to holders of a Canadian valid passeport, US citizens, individuals with Canadian permanent residence (PR) status. Anyone who is not covered by a visa exemption, or cannot apply for an eTA for travel to Canada, will be subject to other rules.
Does an eTA guarantee entry into Canada?

Importantly, holding a valid eTA does not automatically guarantee that a traveller will be permitted to enter Canada. eTA's are, as their name implies, simply an authorization to travel to Canada. On arrival, passengers will still need to present themselves and their documents to a border services officer for permission to enter the country. Any traveller who cannot convince the border services officer of their right to enter Canada will be denied permission to do so.
How to apply ?
Travellers are required to apply for an eTA for travel to Canada through official Canadian Government authorization system. Applying through the official system ensures that individuals information is secure, that they are not overcharged, and offers the facility to check an eTA statut before submitting a new online application.
After remembering to check their eTA statut and that they have a valid passeport, applicants for pleasure travel or business travel, individuals can make their online application. As part of their application, travellers submit their information to secure systems, which usually check the validity of their right to enter Canada and respond within minutes.
If more information is needed, sometimes the validity checks can take a few days, and so it is important that travellers do not wait until the last minute to make their official eTA application.