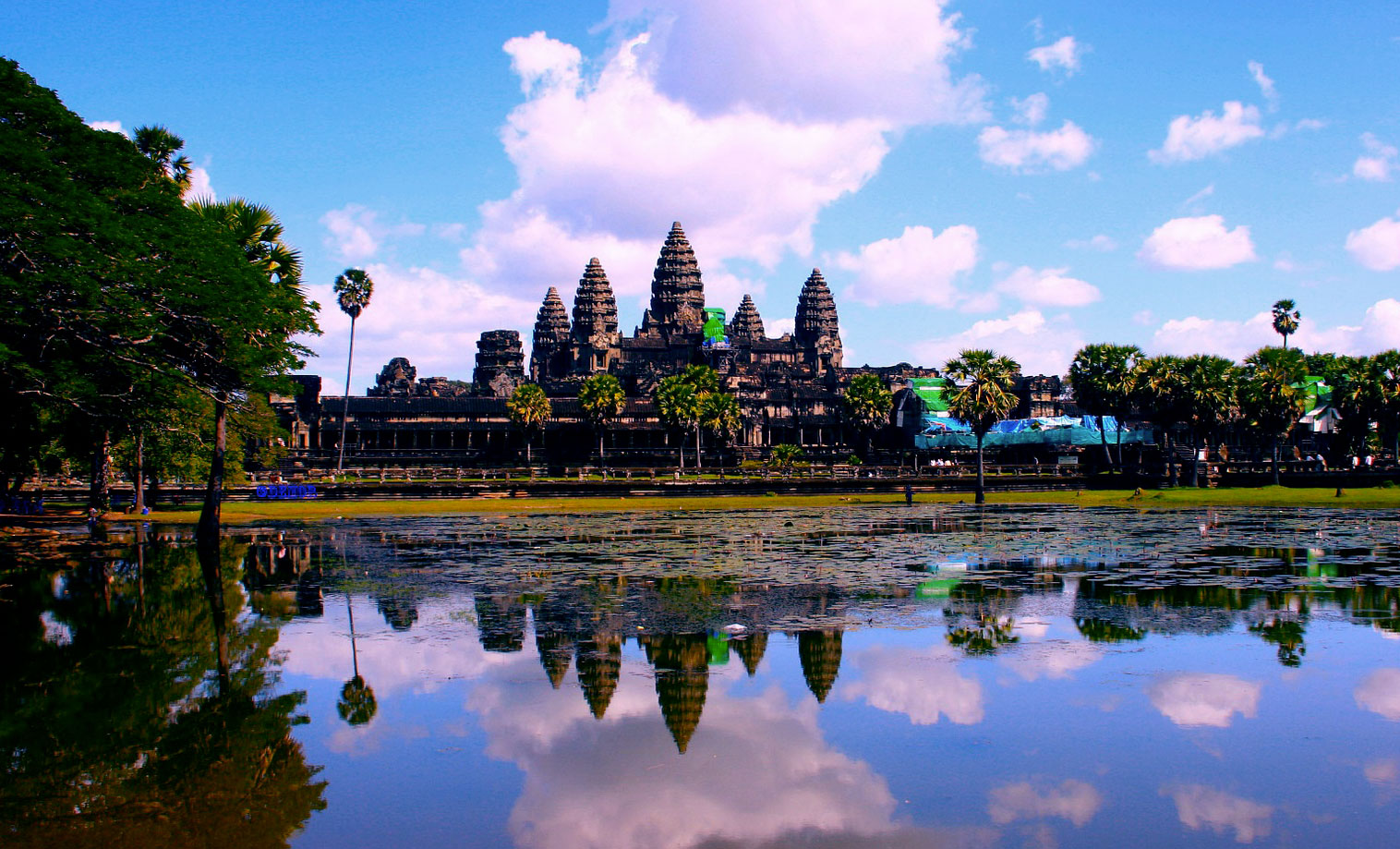 Right now, you are hesitating among different choices for your travel plans in Cambodia. You are looking for information, Cambodia travel guides and other kinds of blogs and you want to discover the country's must-sees. Here is a recap of all the places worth seeing there. In other words : must-see tours in Cambodia!
Organized around the most amazing sites of the country, these tours will enable you to discover all its natural and cultural heritage. From Temples of Angkor to the majestic Tonle Sap Lake, from many authentic villages to the most beautiful beaches in the country, here are the promise of an ideal trip to Cambodia. You can prepare your stay with confidence just by following these tips and good advice.
Siem Reap – Temples of Angkor
This is the former capital of the Khmer Empire, which lasted for more than 500 years (from the 9th to the 15th century). Khmer civilizations, despite their great ingenuity, did not manage to cope with natural hazards. The great droughts followed by torrential rain destroyed the hydraulic system of the capital, and accelerated the decline of Angkor. Listed since 1992 as a World Heritage Site by UNESCO, this archaeological site is fascinating for its magnificence and beauty. Great mythical temples emerge from the jungle. You can admire the old ruins charged with history as well as the hydraulic systems.
The temples of Angkor are essential in Cambodia : not to miss!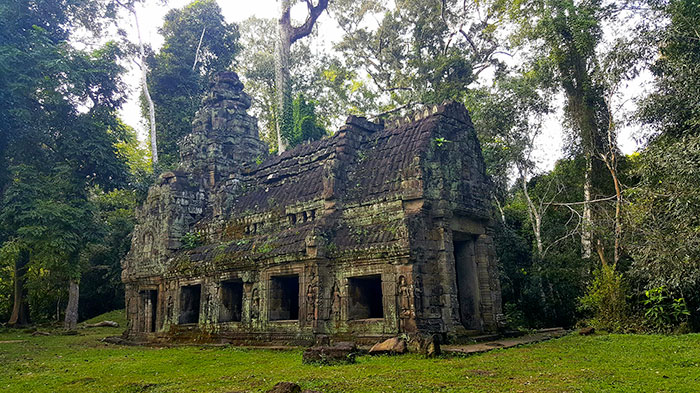 Phnom Penh – The capital city
As Phnom Penh has faced its painful past, it has become a capital city where life is good. The city has developed a lot under the french influence. Nicknamed « the pearl of Southeast Asia » during the colonial era, you can still admire European and colonial style buildings in the city. While strolling, you will also be able to contemplate very beautiful monuments of Khmer styles, and pass down small local markets.

Battambang
Battambang is the second largest city in the country. There, you can see beautiful colonial houses along the river as well as visit Buddhist temples that adorn the city. But the city is best known for its surrounding craft villages which are obviously worth visiting!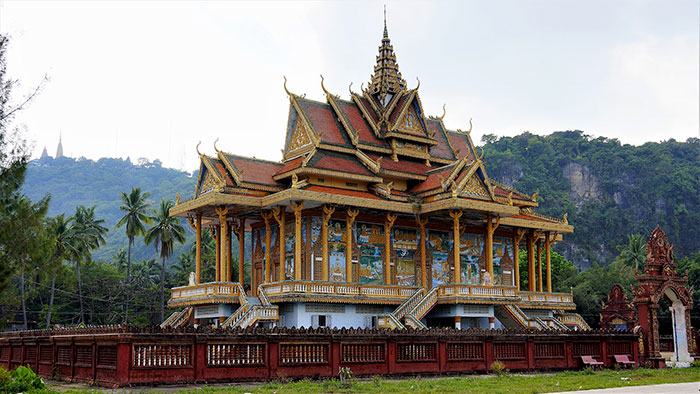 Kratie
Kratie has a popular atmosphere, quite specific to Cambodia. You will be able to cross the region aboard a local boat on the Mekong natural site. One of Kratie's main attractions is the discovery of freshwater dolphins, known as « Irrawaddy's dolphins ». Only about fifty of them remain in the whole world. Threatened by pollution, they are now preserved. Prefer kayaks to motor boats.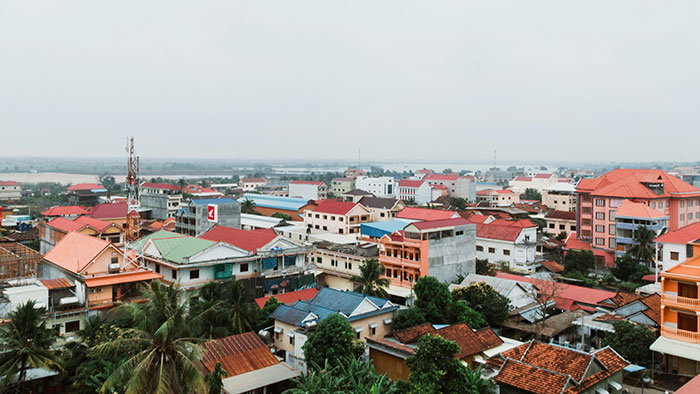 Tonle Sap Lake
Located in central Cambodia, on the outskirts of Siem Reap, Tonle Sap Lake has been designated "UNESCO Biosphere Reserve". The lake is subject to climatic variations and inhabitants are forced to migrate over the seasons. One can contemplate the lake villages on stilts and huts made of straw and bamboo. Tonle Sap Lake is the largest freshwater lake in South-East Asia. It is of great importance from an ecological point of view for Cambodia. An exceptional site to visit!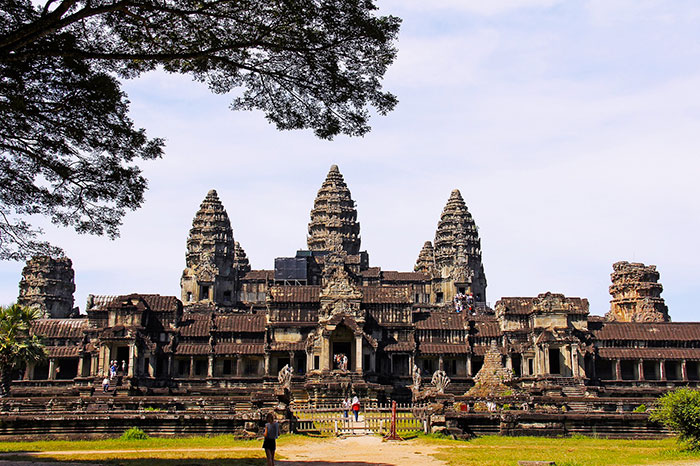 Ratanakiri
Ratanakiri is the least industrialized area of Cambodia. The Khmer Loeu, a mountain people, constitutes the majority of the province. Far from the temples of Angkor, you can then admire wild natural landscapes, which is rare nowadays. You can sleep in small ecolodges, in the heart of nature and then discover nature shows : Bokéo's precious stone mines, Yak Lom Crater Lake and Lumphat Nature Reserve.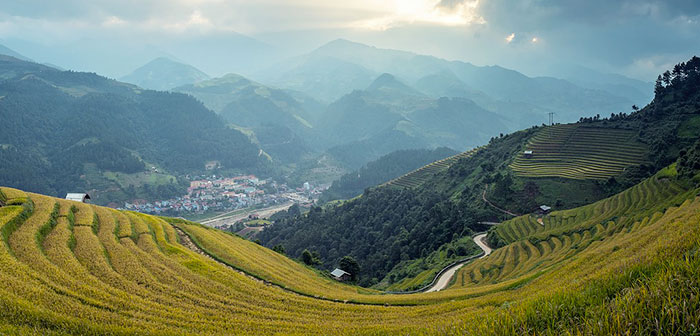 Mondulkiri
The jungle is like a master over the province of Mondulkiri. Out of time, you can admire waterfalls and elephants. You will also be able to take pedestrian circuits and, as you walk, you will discover the minority ethnic groups who populate this area. Preangkorian temples are hidden in nature, including the site of Sambor Prei Kuk, which is the ancient capital of Chenla.
An authentic province, a change of scenery!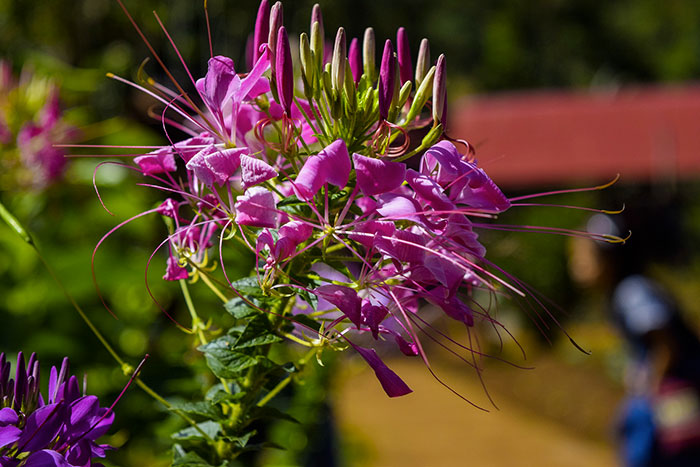 Stung Treng
Situated on the borders of Laos, Stung Treng is the last port on the Mekong basin. You can make river trips, and doing so, visit many ethnic villages. This remote region is full of charm, not yet reached by mass tourism.

Sihanoukville
You need a break? Sihanoukville is for you! Situated in the south of Cambodia, on the shores of the Gulf of Thailand, this peaceful seaside resort offers many surprises. There, you can go on boat trips to reach virgin islands. Fine sand, turquoise water and coconut trees…


Useful information before traveling to Cambodia
You are leaving for Cambodia soon and it is important to remember good things and tips.
This exotic destination is full of surprises. As a tourist trip, it has marked the minds of many people. Less popular than Thailand, Cambodia attracts more and more holiday-makers looking for new landscapes and diverse cultures. However, there are some needed point to prepare for this trip. We, therefore advise you to get as much as possible information before your trip. A well-planned stay will ensure your peace and serenity once there.